Mit Links! – Mai 2019: Rezo, Grumpy Cat & Petitionen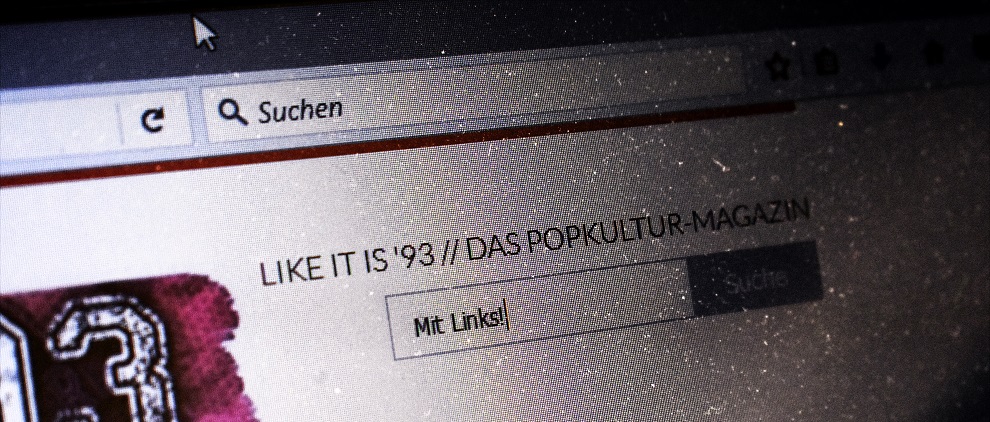 "Mit Links!" fasst alle vier Wochen den Internetmonat kurz und knapp in Links, Verlinkungen und elektronischen Verweisen zusammen.
1. Mai
Eine neue Challenge eroberte das Internet.
#GameofThrones #Aryachallenge pic.twitter.com/VeFp3rgghR

— Phenomen79 (@phenomen79) May 1, 2019
Das soziale Netzwerk verwandelt sich in einen digitalen Friedhof: "Dead people are going to outnumber live users on Facebook by 2050"
2. Mai
Drake outete sich bei den Billboard Music Awards als "Game of Thrones"-Fan.
Drake shouts out Arya Stark pic.twitter.com/r7qqNhZavi

— CJ Fogler (@cjzer0) May 2, 2019
5. Mai
Die legendäre Rap-Gruppe erhielt eine besondere Ehrung: "'Wu-Tag Clan District' Is Now a Real Place in NYC"
6. Mai
Die Fan-Gemeinde diskutierte über einen Starbucks-Becher in "Game of Thrones".
Give me the oral history of the Starbucks cup in the frame!!!! pic.twitter.com/4CkFJXFQ91

— Jordan Crucchiola (@JorCru) May 6, 2019
7. Mai
Disney kündigte drei neue Teile an: "'Star Wars': Gute Nachricht das ist! Neue Trilogie ab 2022"
Das Internet wurde mit einem vermeintlichen Leak getrollt.
8. Mai
Der Discounter sorgte mit einem Werbeclip für Aufregung: "Genderforscherin zu Edeka-Spot: 'Ein vergiftetes Muttertagsgeschenk'"
Die Welt freute sich für Meghan und Harry.
Proud to be Archie. 👶👑 #Riverdale is new TONIGHT at 8/7c on The CW! pic.twitter.com/2G1hXB4c6d

— Riverdale (@CW_Riverdale) May 8, 2019
9. Mai
Mitbegründer Chris Hughes äußerte kontroverse Meinungen zum sozialen Medium: "It's Time to Break Up Facebook"
Der Kurznachrichtendienst legte Konten lahm: "#Twittersperrt: Viele Beschwerden über unberechtigte Account-Blockaden"
Ein verärgerter Fan startete eine Online-Petition: "Remake Game of Thrones Season 8 with competent writers."
13. Mai
Die Avengers-Darsteller begeisterten mit neuen Frisuren.
I really think this look worked for us. Right, @chrishemsworth? #BehindTheScenes #AvengersEndgame pic.twitter.com/OsvtyfH87b

— Mark Ruffalo (@MarkRuffalo) May 13, 2019
14. Mai
Der Streaming-Service wechselte die Branche: "Netflix Teasing E3 2019 Game Announcements"
Er sprach aus Erfahrung: "George Clooney Told Ben Affleck Not To Play Batman"
16. Mai
Zwei Gegner im Konsolenkrieg verbündeten sich: "Microsoft und Sony arbeiten bei Streaming, Chips und KI zusammen"
17. Mai
Eine Internet-Legende ging von uns: "Grumpy Cat Dies at 7 Years Old"
Ben Affleck bekam einen Nachfolger.
DC & Warner Bros :
Twilight star Robert Pattinson will play the role as the next Batman.

Marvel fans : pic.twitter.com/9kBFcrSrCQ

— Widas 🐊 (@WidasSatyo) May 17, 2019
18. Mai
Arnold Schwarzenegger wurde mit einem Dropkick attackiert.
And if you have to share the video (I get it), pick a blurry one without whatever he was yelling so he doesn't get the spotlight.

By the way… block or charge? pic.twitter.com/TEmFRCZPEA

— Arnold (@Schwarzenegger) May 18, 2019
Kurz vor der Europawahl teilte YouTube gegen die CDU aus.
19. Mai
Deutschland schnitt nicht besonders gut ab: "ESC 2019: Niederlande gewinnt – Die Highlights der Show in Tel Aviv"
20. Mai
Sie besaß nicht die Rechte am Bild: "Ariana Grande is being sued for posting a photo of herself online"
Das Unternehmen beugte sich dem Telekommunikationsnotstand der US-Regierung: "Google sperrt Huawai aus: Das bedeutet der Android-Bann für die Nutzer"
23. Mai
Fans starteten eine Petition für ein Wolverine-Reboot mit Danny DeVito.
People have been getting mad as of late because my works have too much humour, so I thought id make a serious piece @DannyDeVito for Logan II #Wolverine pic.twitter.com/qMAMJAMlQN

— BossLogic (@Bosslogic) May 23, 2019
25. Mai
Ein wichtiger Schritt für Menschen, die Hilfe benötigen: "'Gaming Disorder' Now A Recognized Illness According To World Health Organization"
28. Mai
Nach der Schlappe bei der Europawahl: "AKK sorgt mit Influencer-Kritik für lautstarke Empörung"
30. Mai
Angeblich stahlen sie den Namen und das Logo: "Iron Maiden is suing 3D Realms over Ion Maiden"
Micky Maus' Firma reagierte auf die Entscheidung des Bundesstaates: "Disney May Stop Filming in Georgia If The Abortion Ban Goes Into Effect"
31. Mai
Das ging nach hinten los: "The North Face manipulierte Wikipedia fürs Google Ranking – und entschuldigt sich"