Mit Links! – August 2019: Spider-Man, Ninja zu Mixer & Obamas Sommerhits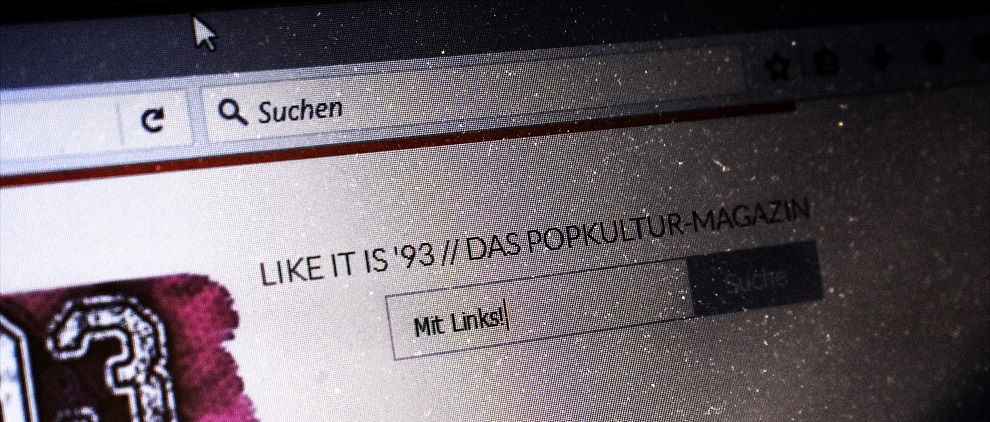 "Mit Links!" fasst alle vier Wochen den Internetmonat in Links, Verlinkungen und elektronischen Verweisen zusammen.
1. August
Der berühmteste Streamer der Welt wechselte die Plattform: "'Fortnite' Star Ninja Is Ditching Twitch to Stream Exclusively on Mixer"
4. August
Die Sängerin verbesserte den US-Präsidenten: "Rihanna Slams Trump's Response to Mass Shootings: 'Donald, You Spelt 'Terrorism' Wrong'"
5. August
Sozialen Medien erhielten neue Namen: "Facebook Is Renaming Instagram & WhatsApp Following Privacy Scandals"
Nach der Tragödie verschwand das Forum aus dem Netz: "8Chan Goes Offline After El Paso Shooting"
6. August
Der US-Präsident machte es sich einfach: "Trump Blames Video Games For Mass Shootings; Industry Responds"
7. August
Die Suchmaschine versprach andere Ergebnisse: "Googling 'Lesbian' Will No Longer Pull Up Just Porn Search Results"
Kevin würde heute anders aussehen.
This is what an updated Home Alone would actually look like. pic.twitter.com/sGj86933LA

— Macaulay Culkin (@IncredibleCulk) August 7, 2019
11. August
Nach dem Umzug auf Mixer ärgerte sich der Streamer über Twitch.
Disgusted and so sorry. pic.twitter.com/gnUY5Kp52E

— Ninja (@Ninja) August 11, 2019
12. August
Er erhielt einen unverhofften Karriereschub: "Spotify Accidentally Uploaded a 15-Year-Old German Rapper's Track to Future's Account"
Sie kauften die Plattform zu einem Schleuderpreis: "Verizon Sells Tumblr to WordPress Owners"
15. August
Über die Darstellung ihres Vaters war sie nicht glücklich: "Quentin Tarantino: Tochter von Bruce Lee sauer – 'er soll die Klappe halten'"
Cardi B und Bernie Sanders tauschten sich aus.
18. August
Netflix und Kevin Smith kündigten eine Zusammenarbeit an.
Get ready for Masters of the Universe: Revelation, an animated @netflix show from @ThatKevinSmith that will pick up where the 80s show left off! #MOTU pic.twitter.com/enQyRjGDjs

— Masters of the Universe (@MastersOfficial) August 18, 2019
19. August
Es gab einen Wechsel an der Spitze: "Billie Eilish Scores First No. 1 Single, Ending 'Old Town Road's' 19-Week Run"
Der PlayStation-Konzern ging auf Shopping-Tour: "Sony Buys Marvel's Spider-Man Developer Insomniac Games"
20. August
2020 sollen die Arbeiten beginnen: "Keanu Reeves, Carrie-Ann Moss Confirmed for Fourth 'Matrix' Film"
21. August
Der Spinnenmann verließ Marvel: "Spider-Man Leaving the MCU: Sony Releases Official Statement on 'Disney's Decision'"
Der Schauspieler bekam das meiste Geld: "The Rock is making that paper! Dwayne Johnson tops Forbes' list of highest-paid actors"
24. August
Das Tanzbein schwingen: Die Obamas stellten ihre Sommer-Playlist vor.
With summer winding down, here's a sampling of what Michelle and I have been listening to — some new, some old, some fast, some slow. Hope you enjoy. pic.twitter.com/BS5ri1lvxz

— Barack Obama (@BarackObama) August 24, 2019
26. August
Die MTV Video Music Awards fanden statt: "MTV VMAs 2019 Winners: See the Full List Here"
Disney begeisterte mit einigen Ankündigungen: "From Mandalorians to Mulan, Our Favorite Reveals From This Year's D23 Expo"
27. August
John Travolta erkannte die Sängerin nicht.
Jade Jolie or Taylor Swift? John Travolta isn't sure #VMAs https://t.co/skonL8i38i pic.twitter.com/KasFYPCycL

— Variety (@Variety) August 27, 2019
29. August
Sie wollten die Absetzung nicht hinnehmen: "Flash mobs & hunger strikes: how The OA fans are fighting to save the show"