Mit Links! – Juli 2019: Kimono, Taylor Swift & das MAD Magazine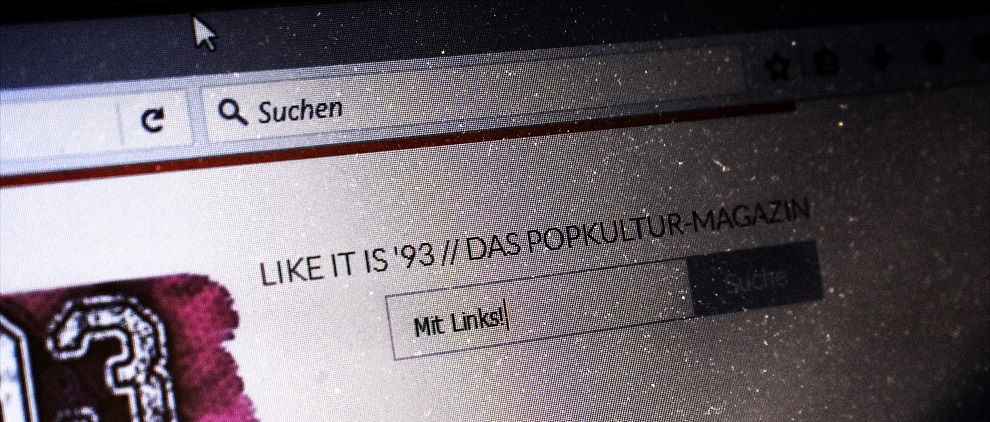 "Mit Links!" fasst alle vier Wochen den Internetmonat in Links, Verlinkungen und elektronischen Verweisen zusammen.
1. Juli
Die Sängerin geriet in einen ordentlichen Streit: "Taylor Swift's Music Ownership Controversy With Scooter Braun: What It Means and Why It Matters"
Nach heftigem Gegenwind entschied sich Kanyes Ehefrau für eine Umbenennung: "Kim Kardashian isn't going to call her Kimono line Kimono any more"
2. Juli
Jason Statham beteiligte sich an der #bottlecapchallange.
3. Juli
Dabei war es Halle Bailey: "The Internet Thinks Halle Berry Was Cast as The Little Mermaid and The Reactions are Hilarious"
Die Billboard Charts bekamen Konkurrenz.
4. Juli
Eine Legende unter den Printmagazinen verabschiedete sich.
I am profoundly sad to hear that after 67 years, MAD Magazine is ceasing publication. I can't begin to describe the impact it had on me as a young kid – it's pretty much the reason I turned out weird. Goodbye to one of the all-time greatest American institutions. #ThanksMAD pic.twitter.com/01Ya4htdSR

— Al Yankovic (@alyankovic) July 4, 2019
7. Juli
Nach dem Sieg des US-Teams bei der Frauen-Fußball-Weltmeisterschaft zeigten die Fans Flagge.
here's better quality pic.twitter.com/pecoFWGjMg

— Sara Pearl (@skenigsberg) July 7, 2019
8. Juli
Die Twitter-Trends überraschten.
Jar Jar Binks trending because people are asking "Why is Jar Jar Binks trending?" is the most Jar Jar Binks thing ever. pic.twitter.com/1Aj7eQsTfd

— Ryan McGee (@ESPNMcGee) July 8, 2019
9. Juli
Die Menschen interessierten sich für die Mystery-Serie: "Netflix claims 'Stranger Things' Season 3 has been viewed a record amount of times"
10. Juli
Sie wollten das Internet-Mobbing beenden: "Instagram Debuts New Anti-Bullying Feature"
Nintendo stellte den kleinen Bruder der Switch vor: "Nintendo Reveals $200 Switch Lite Handheld"
11. Juli
Der US-Präsident kümmerte sich um die wirklich wichtigen Themen: "Trump Holds Social Media Summit to Bitch About Not Having More Twitter Followers"
13. Juli
Sie riefen zur Facebook-Party in Nevada auf: "Thousands of people have taken a Facebook pledge to storm Area 51 to 'see them aliens'"
14. Juli
Er genoß das Turnier mit ein paar Gläschen Wein zu viel: "Woody Harrelson rocks Wimbledon with full display of human emotion"
16. Juli
So viele Nominierungen erhielt keine Serie zuvor: "Game of Thrones Receives Record-Breaking 32 Emmy Award Nominations"
17. Juli
Eine FaceApp genoß einen riesigen Hype mit Schattenseiten: "Tausche lustige Fotos gegen meine Daten"
18. Juli
Das soziale Medium entfernte ein Feature: "Instagram's started hiding likes, and not everyone, uh, likes it"
20. Juli
Der US-Präsident sollte es richten: "Donald Trump calls for A$AP Rocky's release after speaking to Kanye"
24. Juli
Gute Nachrichten erreichten das soziale Medium: "Snapchat überrascht nach langer Stagnation mit deutlichem Nutzerzuwachs"
25. Juli
Die Menschen schwitzten: "Brutal Heat Wave Breaks Temperature Records Across Europe"
26. Juli
Ikonen des Actionkinos hingen zusammen ab.
30. Juli
Der Country-Rapper brach einen Rekord: "Lil Nas X's 'Old Town Road' is the longest-running number one ever"
Keine andere Konsole erreichte diesen Meilenstein so schnell: "PlayStation 4 Has Sold 100 Million Units Worldwide"