Mit Links! – Juni 2019: Stadia, Jay-Z & Trumps Europareise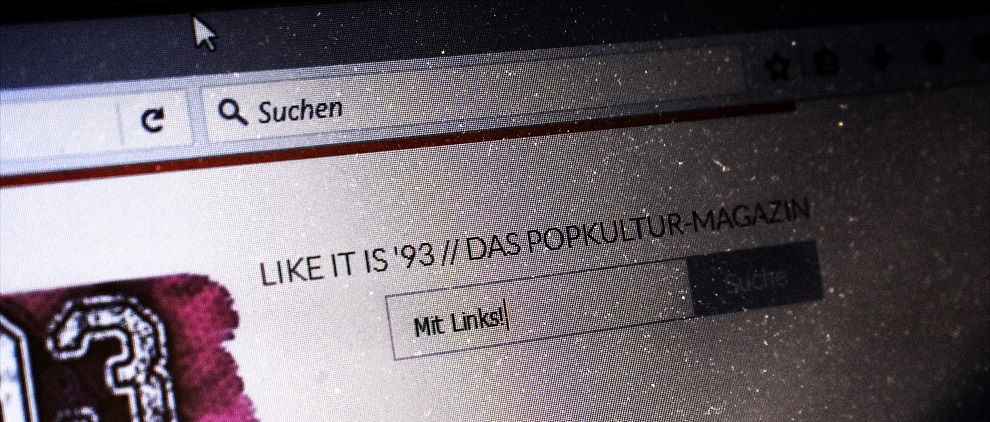 "Mit Links!" fasst alle vier Wochen den Internetmonat in Links, Verlinkungen und elektronischen Verweisen zusammen.
1. Juni
Der Spotify-Konkurrent machte Schluss: "Apple Is Shutting Down iTunes After Nearly Two Decades"
2. Juni
Batista sprach sich gegen Intoleranz aus.
My moms a lesbian. I think I turned out ok. And the activities she chooses is to help the homeless and people suffering from mental illness. I admit I'm not perfect but atleast I was never a judgmental hypocrite! Im sure you dont speak for most Catholics.Have a nice day 🖕🏼 https://t.co/S5t47A170n

— Dave Bautista (@DaveBautista) June 2, 2019
3. Juni
Batmans offizieller Twitter-Account ging an den Start.
Did somebody light the Bat-Signal?

— Batman (@DCBatman) June 2, 2019
Hip-Hop bekam seinen ersten Milliardär: "JAY-Z Is the First Rapper to Become a Billionaire"
Ein neues Meme eroberte das Internet.
so yesterday by hilary duff (dedicated to @keanusgf) pic.twitter.com/zewZxQS8HO

— keanu reeves walking to music (@keanuwtm) June 3, 2019
5. Juni
Dieser Brite begrüßte Trump auf eine besondere Art und Weise.
Das Internet ärgerte sich über die Untätigkeit der Streaming-Plattform: "YouTube: No, We Won't Remove These Videos of Racist, Anti-Gay Harassment Because It's Just 'Debating'"
6. Juni
Google stellte Stadia vor.
8. Juni
Ein Deepfake-Video von Mark Zuckerberg machte die Runde.
9. Juni
Für "Cyberpunk 2077" kam er unter großem Beifall auf die Bühne: "Keanu Reeves stole the show at Xbox's E3 event"
10. Juni
Justin Bieber legte sich mit Tom Cruise an.
I wanna challenge Tom Cruise to fight in the octagon. Tom if you dont take this fight your scared and you will never live it down. Who is willing to put on the fight? @danawhite ?

— Justin Bieber (@justinbieber) June 10, 2019
Weil es sein Album "Father Of Asahd" nicht auf den ersten Platz schaffte: "Billboard Should Brace Itself for a 'Monster' Lawsuit Courtesy of DJ Khaled"
11. Juni
Ein neuer Konzern übernahm die Pole Position: "Amazon Surpasses Apple & Google to Become World's Most Valuable Brand"
Er verstieß gegen kalifornisches Gesetz und bekam dafür die Quittung: "Dr Disrespect Streams Inside An E3 Bathroom, Gets Banned From Twitch"
12. Juni
Sie bereute frühere Aussagen: "Miley Cyrus Says Sorry For Her Stupid Comment on Not Liking Rap Anymore"
13. Juni
Er wünschte sich die Konkurrenz zurück: "Xbox Head Says 'E3 Is Not As Good' Without Sony Presence"
14. Juni
Statt eines Mariah-Carey-Kuchens, gab es eine Marie-Curie-Torte.
My cousin in England told her colleagues she wanted a Mariah Carey birthday cake. They misunderstood, and is the cake they made her instead. It's Marie Curie, looking very festive. pic.twitter.com/LMHJnMATqD

— Harriet Alida Lye (@harrietalida) June 14, 2019
17. Juni
Angeblich hätten sie nur abgeschrieben: "Genius accuses Google of stealing song lyrics from its site"
Sie war mit dem Ende ihrer Figur nicht zufrieden: "Game of Thrones Star Lena Headey Wanted a Better Death for Cersei"
20. Juni
Für den Videospielgigant war es als halb so schlimm: "EA: 'We don't call them loot boxes', trey're 'surprise mechanics'"
23. Juni
Ryan Reynolds schrieb eine Review für seinen eigenen Gin.
I loved this review of Aviation Gin someone sent me after I wrote it. pic.twitter.com/YZN4KI0ATD

— Ryan Reynolds (@VancityReynolds) June 22, 2019
26. Juni
"Feel The Burn": Bernie Sanders startete seinen eigenen Twitch-Kanal.
Nachdem die Serie vom Streaming-Dienst verschwand, starteten Fans eine Petition: "For NBC to allow The Office to stay on Netflix"
27. Juni
Donald Trump musste Acht geben: "Twitter to start publicly flagging politicians' abusive tweets"
29. Juni
Er wollte es nicht wie The Rock und John Cena machen: "Dave Bautista Trashes Fast & Furious Franchise With a Savage Tweet"