Mit Links! – April 2019: Avengers, Game of Thrones & ein schwarzes Loch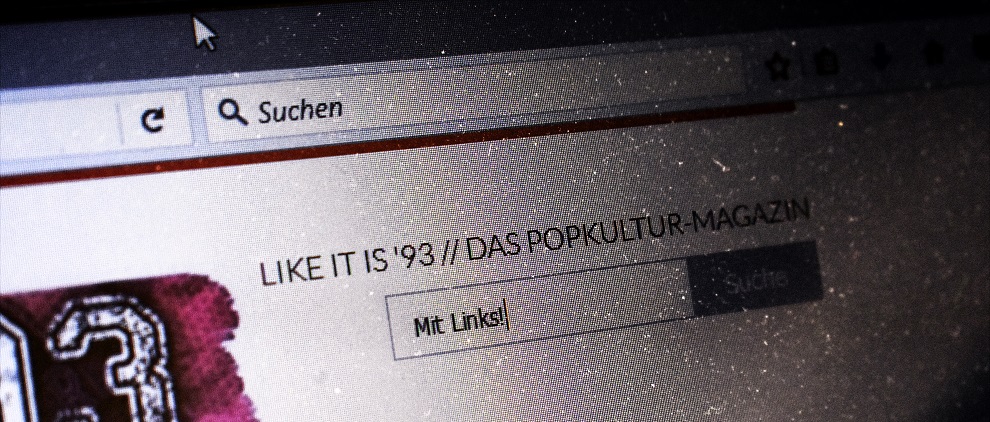 "Mit Links!" fasst alle vier Wochen den Internetmonat in Links, Verlinkungen und elektronischen Verweisen zusammen.
1. April
Justin und Hailey Bieber trollten ihre Fans.
3. April
Google+ wurde endgültig begraben: "Start mit Innovation – Ende mit Datenpanne"
4. April
Weil sie nicht einschritten: "#TwitterDuldetNazis: Plattform steht nach #Abschiebechallenge der NPD in der Kritik"
Er sprach sich gegen Videospiele aus: "Prince Harry Wants 'Fortnite' and Other Addictive Games Banned"
8. April
Der Hype um einen Song erreichte den Höhepunkt: "'Old Town Road' by Lil Nas X Is Officially the Number One Song in America"
9. April
Das Video wurde aufgrund einer Meldung durch den Inhaber der Urheberrechte bereits deaktiviert: "President Trump Uses 'The Dark Knight Rises' Score in Bizarre Social Media Video"
10. April
Forscher nahmen das erste Bild eines schwarzen Lochs auf.
Scientists have obtained the first image of a black hole, using Event Horizon Telescope observations of the center of the galaxy M87. The image shows a bright ring formed as light bends in the intense gravity around a black hole that is 6.5 billion times more massive than the Sun pic.twitter.com/AymXilKhKe

— Event Horizon 'Scope (@ehtelescope) April 10, 2019
11. April
Der Deutsche Computerspielpreis sorgte für Gesprächsstoff: "Ein Frontalcrash – so schrecklich, dass man nicht wegschauen konnte"
Geld und Langeweile trieben ihn dazu: "Bored Millionaire Funds Real-Life Private Island Battle Royale"
Wer seinen Namen ändern wollte, konnte böse Überraschungen erleben: "PSN ID Change Feature Causes Critical Issues In Some Games"
14. April
Die K-Pop-Gruppe brach einen beeindruckenden YouTube-Rekord.
Yes, we're still running the numbers, but we can confirm that #BoyWithLuv (ft. @Halsey) is now *officially* the most-viewed 24 hour debut in @YouTube history!! Congratulations @bts_bighit 🎉 Enjoy @nbcsnl tonight! pic.twitter.com/xC8vHs27Nu

— YouTube Music (@youtubemusic) April 14, 2019
15. April
Nach der "Game Of Thrones"-Staffelpremiere vergnügte sich das Internet mit Memes.
Lmao someone said "when you get done watching GoT and look outside your window"
IM DEAD WITH THEE BRAN MEMES #GameOfThrones pic.twitter.com/k5jKXKwQBp

— Kimberly (@yoookimberly) April 15, 2019
16. April
Die Tragödie war das Top-Thema im Internet: "Viele Millionen Google-Anfragen und Wikipedia-Aufrufe, riesiges Interesse in Social Web: Der Notre-Dama-Brand bewegt die Netz-Welt"
18. April
Schmuddelfilmchen erhielten in Großbritannien eine neue Zugangssperre: "You'll officially need to prove your age to watch porn in the UK from July"
Khal Drogo rasierte sich und das Internet verstand die Welt nicht mehr.
jason momoa just shaved his beard off and now nothing makes sense in this world pic.twitter.com/02OMMttsIS

— joe (@joedeal_) April 18, 2019
21. April
Kanye West verwirrte bei Coachella mit Fischaugenoptik.
Sunday Service is now streaming at https://t.co/gW7w2kc8pG pic.twitter.com/b78xtEJRzy

— Coachella (@coachella) April 21, 2019
22. April
Der "Avengers: Endgame"-Cast sang seine Version von "We Didn't Start The Fire".
23. April
Ein Selfie ging um die Welt.
27. April
Fans ärgerten sich über die Entscheidung des Streaming-Dienstes.
you can't just end #SantaClaritaDiet with a cliffhanger like that and then cancel the show! #netflix what the fuuck pic.twitter.com/Z7GegX6Rnm

— 𝚓𝚘𝚛𝚍𝚊𝚗 🌙 (@robespiierres) April 27, 2019
28. April
Vor lauter Aufregung sammelten sich die Avergers: "Twitter's Avengers: Endgame Fans Are Too Excited to Spell Correctly"
29. April
Die Menschen wollten sich zur neusten Folge äußern: "'Game of Thrones' Battle of Winterfell Becomes Most Tweeted Episode in TV History"
Chris Pratt postete verbotenerweise ein Behind-the-Scenes-Video.