Mit Links! – Januar 2019: Gilette, R. Kelly & FaceTime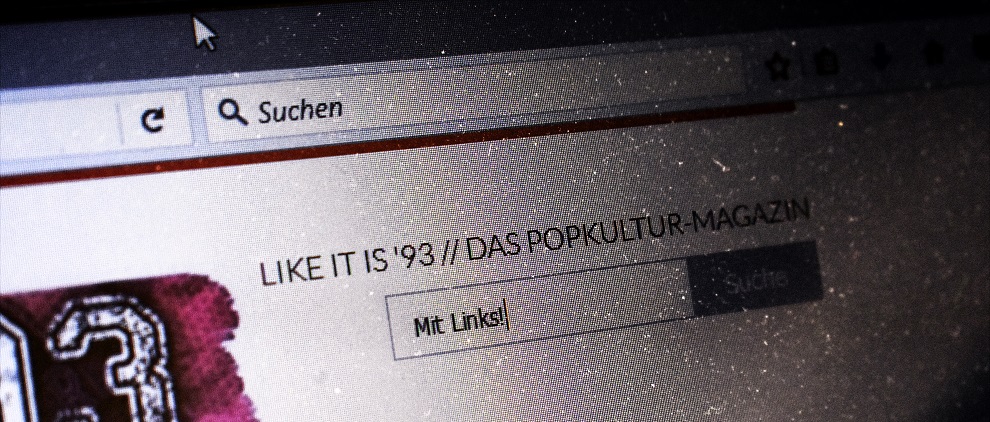 "Mit Links!" fasst alle vier Wochen den Internetmonat kurz und knapp in Links, Verlinkungen und elektronischen Verweisen zusammen.
2. Januar
Das Paar wünschte sich eine Ernährungsumstellung: "Beyoncé and Jay-Z want their fans to go vegan"
4. Januar
Die Menschen sprachen über eine Dokumentationsreihe.
#SurvivingRKelly is the #1 trending topic on @twitter. Amen. Speaking truth to power.

— kerry washington (@kerrywashington) January 4, 2019
Datendiebe trieben ihr Unwesen in Deutschland: "Was über die Hacker und ihre Opfer bekannt ist"
Jack Black begann auf seinem Gaming-Kanal endlich mit dem Spielen.
6. Januar
Aus "Space Jam" wurde "Skate Jam".
7. Januar
Jim Carrey fiel negativ bei den Golden Globes auf.
When Jim Carrey gets kicked out of the movie section at the #GoldenGlobes… pic.twitter.com/XkUm5giqfK

— Access (@accessonline) January 7, 2019
Er hatte ein paar Drinks zu viel: "Twitch Bans Pro Smash Bros. Streamer For Passing Out Drunk During Stream"
9. Januar
Der Mikroblogging-Dienst kündigte eine ganz besondere Perspektive an: "Twitter will broadcast NBA games with a camera focused on a single player"
10. Januar
Die Musikerin äußerte sich zu einer früheren Zusammenarbeit: "Lady Gaga Apologizes for R. Kelly Collaboration: 'I'm Sorry …For Not Speaking Out Sooner'"
Sie gingen, durften ihr Spiel aber behalten: "Bungie Splits With Activision, Keeps Destiny"
Künstler Max Siedentopf bereicherte die Namib-Wüste mit einer Sound-Installation.
11. Januar
Es ging um eine gestohlene Idee: "Netflix Sued By 'Choose Your Own Adventure' Rights Holder Over Bandersnatch"
13. Januar
Das Internet diskutierte über einen Clip von Gilette.
14. Januar
Influencer-Konkurrenz kam aus einer ganz anderen Ecke: "An egg beats Kylie Jenner to become the most liked Instagram photo… ever"
Er sagte dem größten Festival, weil seine Ideen noch größer waren: "Kanye's Not Playing Coachella Because They Wouldn't Build Him a Big Dome"
Streaming machte es möglich: "A Boogie Wit Da Hoodie's 'HOODIE SZN' Sets Record for the Fewest Copies Sold by a No. 1 Album"
15. Januar
Trump servierte Fast Food.
President Trump welcomed the NCAA national champion Clemson Tigers football team to the White House with a shutdown smorgasbord of fast food offerings he called "great American food," including piles of pizza and fries and more than 300 burgers. https://t.co/OVBdfzv4wg pic.twitter.com/dzEztYbia1

— NBC News (@NBCNews) January 15, 2019
16. Januar
Die Streaming-Plattform reagierte auf einen gefährlichen Trend: "Bird Box Challenge Causes YouTube To Change Its Guidelines"
19. Januar
Leslie Jones kommentierte den "Ghostbusters 3"-Teaser.
So insulting. Like fuck us. We dint count. It's like something trump would do. (Trump voice)"Gonna redo ghostbusteeeeers, better with men, will be huge. Those women ain't ghostbusteeeeers" ugh so annoying. Such a dick move. And I don't give fuck I'm saying something!!

— Leslie Jones 🦋 (@Lesdoggg) January 19, 2019
20. Januar
Ja Rule reagierte auf die Fyre-Dokus von Netflix und Hulu.
I love how ppl watch a doc and think they have all the answers… 🤦🏾‍♂️

— Ja Rule (@Ruleyork) January 20, 2019
21. Januar
Ein Urzeittier erhielt den Namen Galaga: "Ancient Shark With Spaceship-Shaped Teeth Named After Vintage Video Game"
Der Streaming-Dienst führte eine neue Funktion ein: "Spotify Is Testing A New Feature That Will Let You Block Music Artists"
22. Januar
Die Nominierten wurden bekanntgegeben: "The 91st Oscar Nominations"
Sie entfernten Jahre harte Arbeit von ihrem Kanal: "Machinima Pulls All Content From YouTube"
24. Januar
Die Suchmaschine kehrte wieder zurück: "Microsoft's Bing Search Engine Back Online in China"
26. Januar
Die Comicwelt reagierte auf erneute Seitenhiebe von Bill Maher.
28. Januar
Shaggy übernahm das Internet: "A Scooby Doo Dragon Ball Meme Is Currently Unstoppable"
Nutzer schalteten die App ab: "FaceTime Bug Lets iPhone Users Eavesdrop, in a Stumble for Apple"
30. Januar
Die digitalen Videospielmarktplätze konkurrierten um ein Spiel: "Battle Between Steam and Epic Games Store Gets Bloody Over 'Metro Exodus'"