Mit Links! – Dezember 2018: Tumblr, Weihnachten & Frank Underwood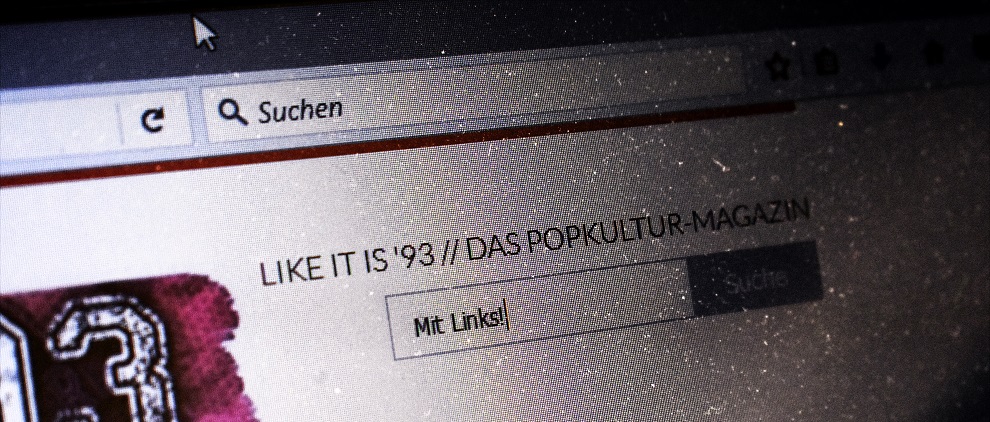 "Mit Links!" fasst alle vier Wochen den Internetmonat kurz und knapp in Links, Verlinkungen und elektronischen Verweisen zusammen.
1. Dezember
Sie setzte neue Maßstäbe in Sachen Musikvideos: "Ariana Grande's 'Thank U, Next' Video Breaks YouTube Record for Most Views in 24 Hours"
3. Dezember
Er steuerte Aufforderungen zum Aboabschluss ein: "PewDiePie-Fan hackt weltweit Drucker, um dem Youtuber mehr Abos zu verschaffen"
Keine Pornoinhalte mehr auf dem sozialen Medium: "Tumblr will ban all adult content on Dec. 17"
4. Dezember
Mittlerweile entschuldigte Kanye West für seine Unaufmerksamkeit.
Hey @kanyewest so cool that you're here at @TheCherShow! If you look up from your cell phone you'll see we're doing a show up here. It's opening night. Kind of a big deal for us. Thanks so much.

— Jarrod Spector (@jarrodspector) December 4, 2018
6. Dezember
"God of War" sahnte ordentlich ab: "The Game Awards 2018: Here are all of the winners"
Bei YouTube war wieder Rewind-Zeit – und die Zuschauer mochten es nicht.
7. Dezember
Kevin Hart trat als Oscars-Moderator ab.
I have made the choice to step down from hosting this year's Oscar's….this is because I do not want to be a distraction on a night that should be celebrated by so many amazing talented artists. I sincerely apologize to the LGBTQ community for my insensitive words from my past.

— Kevin Hart (@KevinHart4real) December 7, 2018
9. Dezember
Das Superhelden-Team brach Rekorde: "'Avengers: Endgame' trailer clocked 289 million views in 24 hours, says Disney"
11. Dezember
Die Abschaltung rückte immer näher: "52 Millionen Konten betroffen: Noch eine Datenpanne bei Google Plus"
12. Dezember
Das googlete die Welt 2018.
Der US-Präsident irrte sich: "Christian Bale Says Donald Trump Thought He Was Bruce Wayne When They Met Filming Batman"
13. Dezember
Auch 2018 wussten es Internetnutzer nicht besser: "The 25 Most Popular Passwords of 2018 Will Make You Feel Like a Security Genius"
14. Dezember
Nicht einmal betrunken ertrugen sie es: "Over 200 British Pubs Will Refuse to Play Wham!'s 'Last Christmas' This Month"
15. Dezember
Der Angry Video Game Nerd zockte mit Macaulay Culkin.
18. Dezember
Will Smiths Seriencousin fühlte sich um seine Tanz-Moves betrogen: "Alfonso Riberio Sues 'Fortnite' Video Game for Stealing 'Fresh Prince' Carlton Dance"
19. Dezember
Im Google-Werbespot war er wieder allein zu Haus.
21. Dezember
Mit seinem Gaming-Channel holte sich Jack Black innerhalb weniger Tage Millionen von Abonennten.
23. Dezember
Weihnachten bei der Familie Smith!
24. Dezember
Frank Underwood meldete sich mit einer verwirrenden Botschaft zurück.
25. Dezember
An Weihnachten fand Seth Rogen etwas heraus.
My entire childhood, I thought the old timey movie that Kevin watches in Home Alone (Angels With Filthy Souls) was actually an old movie.

— Seth Rogen (@Sethrogen) December 25, 2018
27. Dezember
Aufgrund eines fehlgeschlagenen Tests verlief die Timeline mancher Instagram-Nutzer horizontal.
That was supposed to be a very small test that went broad by accident. Should be fixed now. If you're still seeing it simply restart the app. Happy holidays! 😬

— Adam Mosseri (@mosseri) December 27, 2018
28. Dezember
Keine Alien-Invasion: Der Nachthimmel über New York erleuchtete blau.
Say, NYC, wtf was this? pic.twitter.com/14Udgs0SFt

— Keith Olbermann (@KeithOlbermann) December 28, 2018
Das las, hörte und sah der Ex-Präsident: "Barack Obama's Best-Of Pop Culture List Includes Cardi B, 'Black Panther', 'Becoming'"
30. Dezember
Virtual Reality machte es möglich: Rapper retteten Welpen.