Mit Links! – Juli 2018: James Gunn, Neymar Challenge & #MeTwo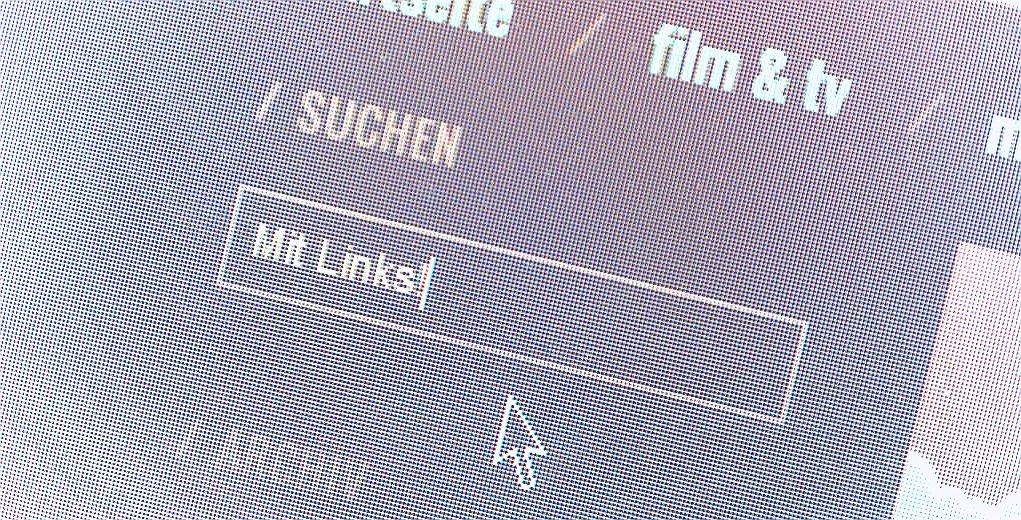 "Mit Links!" fasst alle vier Wochen den Internetmonat kurz und knapp in Links, Verlinkungen und elektronischen Verweisen zusammen.
2. Juli
Der afrikanische Staat führte für die Nutzung von Facebook eine Steuer ein: "Uganda Goes Through With Social Media Tax and People Are Pissed"
3. Juli
Blaue Haken für Rassisten brachten ihn auf die Palme: "Seth Rogen calls out Twitter's Jack Dorsey for the platform's white supremacist problem"
Ahmed Best äußerte sich: "Jar Jar Binks actor opens up about struggles post Star Wars prequel backlash"
4. Juli
In einem Programm, das ihnen unfaire Vorteile brachte, waren Viren versteckt: "'Fortnite' cheaters get a lesson in karma via malware"
5. Juli
Das Online-Lexikon wies auf die bevorstehende Entscheidung zu Urheberrechts-Richtlinien hin: "Wikipedia-Ausgaben sperren Zugang vor Abstimmung im EU-Parlament"
Da ging ordentlich was schief: "Sony stellt kompletten Film statt Trailer online"
6. Juli
Jessica Price and Peter Fried mussten gehen: "Guild Wars 2 Writers Fired For Calling Out Fan On Twitter"
7. Juli
Wonder Woman nahm sich die Zeit.
(PHOTO) Gal Gadot stopped by a Inova Children's Hospital to visit some employees and patients yesterday during Wonder Woman 1984 filming! (📸: @PSeoMayer) pic.twitter.com/ttv0MDcben

— Wonder Woman 1984 (@WonderWomanHQ) July 7, 2018
Yung Hurn tat es erneut.
8. Juli
Weil bei der Fußball-WM in Russland niemand so schön fiel wie er: "Have you completed the #NeymarChallenge yet?"
11. Juli
Nicht jeder konnte das Halbfinale sehen: "YouTube TV Totally Screwed Fans Trying to Watch the World Cup"
Kahlschlag beim sozialen Medium: "Battling Fake Accounts, Twitter to Slash Millions of Followers"
14. Juli
Sie konnten ihre Show nicht in Ruhe spielen und brachen ab: "Massive Attack Cancel Festival Performance Due to Sound From Franz Ferdinand Set"
17. Juli
Der Macher erhielt als Entschädigung einen Praktikumsplatz: "Konami Shuts Down Fan Remake Of P.T."
18. Juli
Für das US-amerikanische Unternehmen wurde es teuer: "EU verhängt Rekordstrafe – Google will in Berufung gehen"
Er wollte es einfach nicht verstehen: "Mark Zuckerberg doesn't think Holocaust deniers should be removed from Facebook"
19. Juli
London erhielt eine weitere Sehenswürdigkeit: "This Jeff Goldblum Statue Is a Sexy Celebrity Now"
21. Juli
Da arbeitete jemand schlampig: "Ein einziger Tippfehler machte Aliens: Colonial Marines zu einem Desaster"
22. Juli
Der Fußballer schoss zurück: "Rücktritts-Post: Mesut Özil verteidigt das umstrittene Erdogan-Foto – und rechnet mit den Medien ab"
23. Juli
ALL CAPS – Trump war richtig sauer.
To Iranian President Rouhani: NEVER, EVER THREATEN THE UNITED STATES AGAIN OR YOU WILL SUFFER CONSEQUENCES THE LIKES OF WHICH FEW THROUGHOUT HISTORY HAVE EVER SUFFERED BEFORE. WE ARE NO LONGER A COUNTRY THAT WILL STAND FOR YOUR DEMENTED WORDS OF VIOLENCE & DEATH. BE CAUTIOUS!

— Donald J. Trump (@realDonaldTrump) July 23, 2018
24. Juli
Über diese Show regten sich viele Menschen auf: "'Insatiable': Petition to Cancel 'Fat-Shaming' Netflix Series Gathers 100,000 Plus signatuers"
26. Mai
Schlechte Zeiten für das soziale Medium: "Facebook just set a $119 billion record for failure"
29. Juli
Michelle und Barack Obama feiern zu Beyoncé und Jay-Z.
Nachdem sich Mesut Özil äußerte, folgten ihm viele andere Menschen: "#MeTwo: Diese Geschichten werden unser Land verändern"
30. Juli
Sie wollten nicht, dass er geht: "Guardians of the Galaxy Cast Issues Statement Supporting James Gunn"