Mit Links! – September 2018: #Wirsindmehr, Killshot & Trumps Penis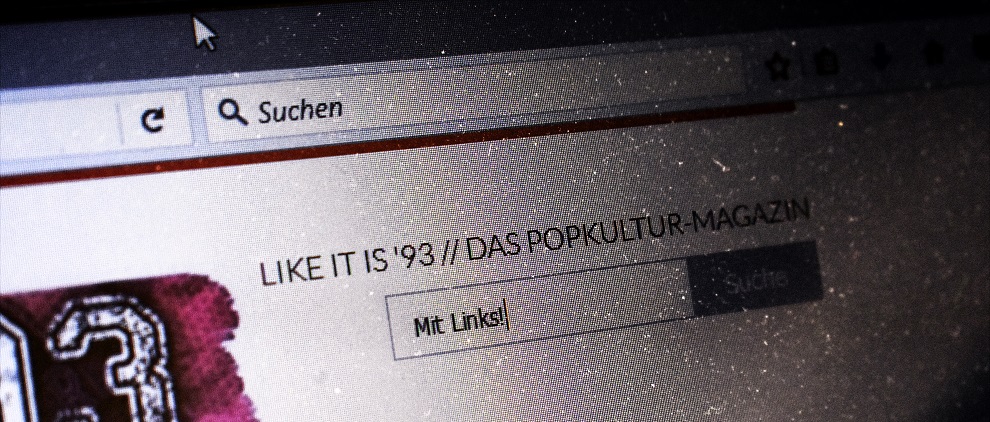 "Mit Links!" fasst alle vier Wochen den Internetmonat kurz und knapp in Links, Verlinkungen und elektronischen Verweisen zusammen.
2. September
Für "Kamikaze" bediente sich der Rapper an einem Videospiel: "Eminem's New Album Samples Kingdom Hearts"
4. September
Kraftklub, Marteria, Casper und viele andere Musiker setzten ein Zeichen: "#Wirsindmehr Konzert gegen rechts: Chemnitz will viel mehr sein"
Weil er sein Geld in einem Supermarkt verdient: "Former 'Cosby Show' Actor Geoffrey Owens Speaks Out After Being Job Shamed"
Als Superman raus, als Geralt drin.
Eine Ära ging zu Ende: "After nearly 20 years, Sony ends PlayStation 2 repair support in Japan"
5. September
Weil NFL-Spieler Colin Kaepernick Werbegesicht des Unternehmens wurde: "The best reactions to the ridiculous #BoykottNike campaign"
6. September
Nach Apple, Facebook, YouTube und Spotify zog der blaue Vogel nach: "Twitter Permanently Suspends Alex Jones, Infowars"
Doch keine Trophäen für das Blockbuster-Kino: "Oscars Pull 'Popular Film' Category After Public Backlash"
7. September
Yeezus machte es den Wichsern schön: "Kanye West Curated Pornhub's Awards Ceremony"
9. September
Aus der Hochzeit wurde nix: "Insomniac's Spider-Man hast 'the saddest Easter egg ever"
11. September
Der Film mit Chance The Rapper ging kostenlos raus.
COMING IN HOT: #SLICE DROPS ON @iTUNES & ALL DIGITAL PLATFORMS TONIGHT. GET IT AT MIDNIGHT: https://t.co/pZHrGKuAPu pic.twitter.com/ZpdWCS95V0

— Slice (@slicemovie) September 11, 2018
12. September
Einer Reform des Urheberrechts stand nichts mehr im Wege: "Europaparlament stimmt für Upload-Filter und ein EU-Leistungsschutzrecht"
Die deutsche Hip-Hop-Szene war sich einig: "#sagfuckzurassismus: Capital Bra, Bushido, KC Rebell und Co beziehen Stellung"
Er veräppelte alle: "Tim Cook trolled us all with a fake Twitter DM fail right before the Apple event"
13. September
Es gab noch mehr Musik für unterwegs: "Spotify Ups Offline Download Limits to 10,000 Songs"
15. September
Drama, Baby, Drama!
A weatherman firmly braces himself for Hurricane Florence as two people walk behind him, appearing unaffected by the high winds https://t.co/QHxXcCp7Be pic.twitter.com/iwd1LvlNxJ

— CNN (@CNN) September 15, 2018
17. September
Fernsehschaffende erhielten Auszeichnungen: "Emmy Awards: Complete Winners List"
18. September
13 Staffeln wären drin gewesen: "George RR Martin says 'Game of Thrones' could have lasted much longer"
Das Puppenpaar outete sich: "Bert and Ernie Just Came Out!"
Toad durfte sich geehrt fühlen: "Donald Trump's penis looks like a Mario Kart character, says Stormy Daniels"
19. September
38 Millionen Klicks innerhalb von 24 Stunden: "Eminem knackt mit Disstrack 'Killshot' YouTube-Rekord"
Alles nur ein Marketing-Gag: Buchstaben Yolo!
20. September
So schnell verkaufte sich noch kein Exklusivtitel: "Spider-Man PS4 Breaks Sony Sales And Pre-Order Records"
21. September
Ein ehemaliges Bandmitglied betrieb Hexenjagd: "Beyoncé Accused of 'Extreme Witchcraft' Harassment by Former Drummer"
22. September
Das war es für die Adventure-Entwickler: "Schlechte Verkaufszahlen: Spielehersteller Telltale Games sperrt zu"
25. September
Die Welt lachte über Donald.
#UNGA. Laughs. At the U.S. President.pic.twitter.com/AZblLx5WLD

— Maxim Eristavi (@MaximEristavi) September 25, 2018
26. September
Sony ließ sich endlich breitschlagen: "Epic Confirms Fortnite PS4 Account Merging Is Coming As Cross-Play Goes Live"
28. September
Die schlechten Nachrichten hörten für das soziale Medium nicht auf: "50 Million Facebook-Accounts Affected in Massive Security Breach"