Mit Links! – November 2018: Stan Lee, The Lion King & Telltale Games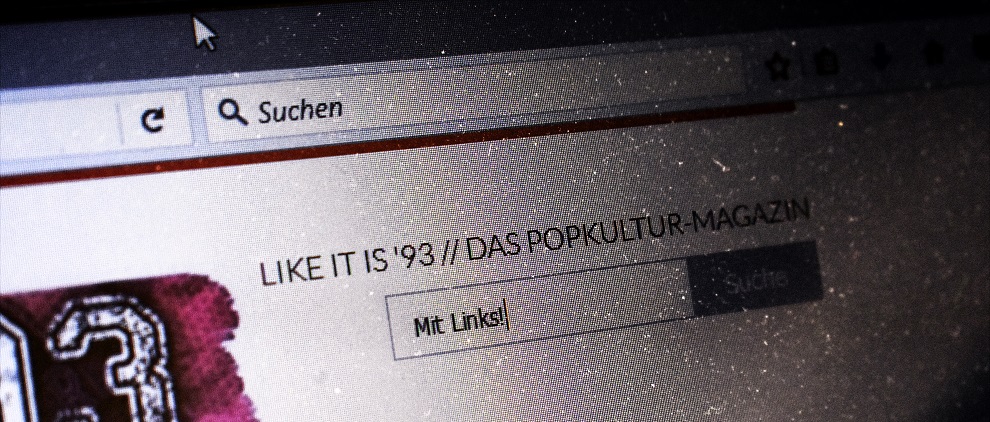 "Mit Links!" fasst alle vier Wochen den Internetmonat kurz und knapp in Links, Verlinkungen und elektronischen Verweisen zusammen.
1. November
Weil er seinen Job nicht machte: "An influencer is being sued by Snap's PR agency for not promoting Spectacles"
2. November
Wer mehr wollte, musste bezahlen: "Flickr is cutting down storage t 1,000 photos for free users"
Nachdem Trump eine "Game of Thrones"-Anspielung tweetete.
How do you say trademark misuse in Dothraki?

— HBO (@HBO) November 2, 2018
5. November
Das soziale Medium tat es NBC und Fox News gleich: "Facebook Banned That Racist Trump Ad"
6. November
Es gab keinen schöneren Mann.
Who'd have thought it! Thank you @people & all the fans for naming me #SexiestManAlive. Don't forget to grab your issue this week https://t.co/WI7eWfXOPB. I'm honoured & thankful. What's even more important is your vote in the midterm elections. Your vote can make a difference!👊🏾 pic.twitter.com/TBQapjxJsT

— Idris Elba (@idriselba) November 6, 2018
7. November
Sie hatten Angst vor der Löschung ihrer Accounts: "EU-Urheberrechtsreform: YouTube im Panikmodus"
8. November
Weil der Streaming-Service ihre Statue verwendete: "Satanic Temple Is Suing Netflix and Warner Bros. for $150 Million Over 'Chilling Adventures of Sabrina"
Sie distanzierten sich von gewissen Fans: "#unfollowme: Trettmann, Nura und Co. wollen, dass rechte Follower ihnen entfolgen"
10. November
Er machte Menschen Konkurrenz: "A Chinese news agency has developed an AI anchor"
Nachdem sie sich gegen Diversität bei ihren Shows aussprachen: "Victoria's Secret 'sorry' for transgender model comments"
11. November
Er wehrte sich gegen ein verfälschtes Interview: "Ennio Morricone Denies Saying Quentin Tarantino Is An Unoriginal Cretin Whose Movies Are Trash"
Ariana Grande freute sich über einen ganz speziellen Fan.
i can't breathe https://t.co/4prdOCR1Qi

— Ariana Grande (@ArianaGrande) November 11, 2018
12. November
Die Welt trauerte um Stan Lee.
He changed the way we look at heroes, and modern comics will always bear his indelible mark. His infectious enthusiasm reminded us why we all fell in love with these stories in the first place. Excelsior, Stan.

— DC (@DCComics) November 12, 2018
13. November
Nach dem Entzug der Akkreditierung leiteten sie rechtliche Schritte ein.
This morning, CNN filed a lawsuit against @realDonaldTrump and top aides. The White House has violated CNN and @Acosta's First Amendment rights of freedom of the press and Fifth Amendment rights to due process. Complaint: https://t.co/43oX6L8xA7 pic.twitter.com/RvJ0Cgh6oi

— CNN Communications (@CNNPR) November 13, 2018
14. November
Das Ende eines Videospielstudios: "Telltale Games Is Closing"
15. November
Wo die Liebe hinfällt: "Japanese Man Marries Hologram in $18,000 Ceremony"
Frank Ocean öffnete sein Instagram-Profil für die Öffentlichkeit.
17. November
Bill Maher äußerte sich nach dem Tod von Stan Lee kontrovers: "Adulting"
18. November
Mit kleinen Unterbrechungen lief der "Terminator" auf der Streaming-Plattform: "You Can Now Watch Ad-Supported Movies for Free on YouTube"
21. November
Die Gefolgschaft wurde geprüft: "Instagram Is Cracking Down on Fake Followers"
Eine Singleplayer-Kampagne musste nicht sein.
So, quick hit takes from the October 2018 U.S. Video Game data from The NPD Group:
– The lack of a SP campaign did not hurt Black Ops IIII launch month sales in the slightest
– On the full game Video Game side, year to date, both Physical and Digital game sales are up YoY (cont.)

— Mat Piscatella (@MatPiscatella) November 20, 2018
23. November
Zwei Szenen wurden verglichen.
Here's a side-by-side of 'The Lion King' trailer with the same scenes from the 1994 original movie. #TheLionKing pic.twitter.com/nHpKHWDzPJ

— Lights, Camera, Pod (@LightsCameraPod) November 22, 2018
24. November
Terry Rossio benahm sich völlig daneben: "Aladdin screenwriter uses racial slur to defend anti-vaccination comments, so welcome to 2018"
26. November
Das Weiße Haus sorgte mit seiner Weihnachtsdekoration für Gesprächsstoff.
Melania's Christmas decorations look like they're straight out of the Shining pic.twitter.com/mVMY7yuxIZ

— Emily C. Singer (@CahnEmily) November 26, 2018
27. November
Eine traurige Nachricht kam aus der Fernsehwelt.
💛 We are sad to share the news of the passing of Stephen Hillenburg, the creator of SpongeBob SquarePants. Today, we are observing a moment of silence to honor his life and work. 💛

— Nickelodeon (@Nickelodeon) November 27, 2018
Das Videospiel erreichte einen weiteren Meilenstein: "Fortnite Surpasses 200 Million Player"
28. November
Die einst weltgrößte Computermesse verabschiedete sich: "'Mitteilung per Fax': Die CeBIT wird eingestellt – und das Social Web trägt Trauerflor"
29. November
Endlich war es soweit: "Reggae Added to UNESCO Cultural Heritage List"