Mit Links! – Februar 2019: Oscars, Apex Legends & Jussie Smollett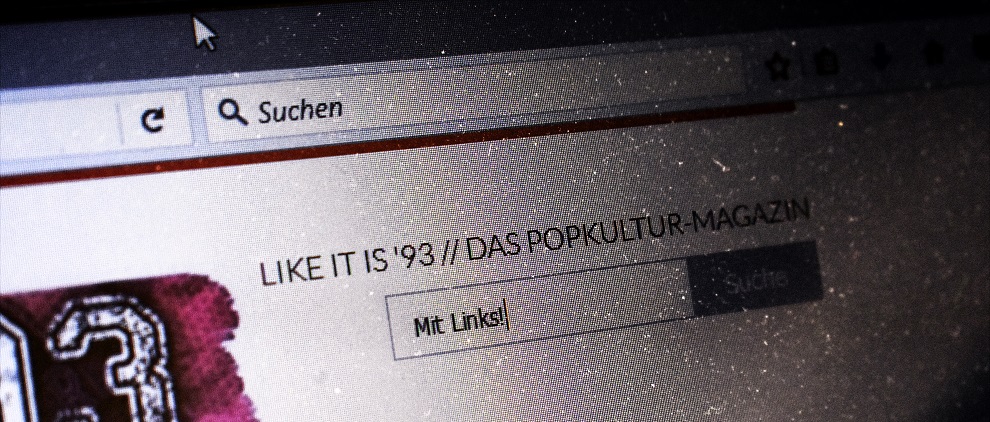 "Mit Links!" fasst alle vier Wochen den Internetmonat kurz und knapp in Links, Verlinkungen und elektronischen Verweisen zusammen.
1. Februar
Ellen Page sprach unter Tränen gegen Misogynie aus.
2. Februar
Marshmello gab ein Exklusivkonzert im Videospiel "Fortnite".
3. Februar
Zwei Wochen nachdem alle Inhalte von den Kanälen verschwanden, folgte die Firma dahinter: "Machinima officially closed; 81 lose jobs"
4. Februar
Mit 13:3 endete ein langweiliges Football-Spiel: "New England Patriots win Super Bowl LIII"
5. Februar
Spieler_innen zeigten großes Interesse am neuen Titel der "Titanfall"-Macher.
I'm so overwhelmed right now, @PlayApex broke a million unique players in under 8 hours. ❤️❤️❤️

Thank you so much for showing up and being part of this with @Respawn you are amazing!! pic.twitter.com/lvNgfwwKhl

— Vince Zampella (@VinceZampella) February 5, 2019
7. Februar
Das Sammeln von Nutzerdaten über andere Dienste und Seiten wurde ihnen untersagt: "Bundeskartellamt entscheidet: Facebook muss Daten-Sammlung ändern"
Die Fast-Food-Kette entschied sich für einen Verlag.
Marvel

— Wendy's (@Wendys) February 7, 2019
8. Februar
Der Amazon-Chef ging an die Öffentlichkeit: "National Enquirer erpresst Jeff Bezos mit Dick Pics"
9. Februar
Die Superheldin präsentierte sich im alten Glanze: "Captain Marvel's official site details up some 1990s web design"
10. Februar
Musiker_innen erhielten in Los Angeles ihre Ehrungen: "Grammys 2019 Winners: The Full List"
11. Februar
Sie ließen kein gutes Haar an ihm: "Disney fans mock Will Smith's Genie in Aladdin"
13. Februar
Es lag also doch nicht an den Inhalten: "Instagram users are losing millions of followers due to a bug"
14. Februar
Sie planten Aktionen gegen die EU-Urheberrechtsreform: "YouTuber wollen gegen Artikel 13 auf die Straße gehen"
18. Februar
Ein Auto-Redakteur ging auf den Leim: "#Blasebalgleaks: Satiremagazin Titanic legt 'Focus Online' mit falschen Diesel-Aktivisten rein"
20. Feburar
Nach dem Tod der Mode-Ikone: "'Gott in Frankreich': Internationale Medien verneigen sich vor Karl Lagerfeld"
Mit Aquaman steigerte sie ihre Verkäufe: "Girl Scout Uses Jason Momoa to Sell Cookies"
Abe Lincoln machte sich nackig.
Reminder that the Los Angeles federal courthouse has a statue of Abraham Lincoln where he's a shirtless young stud suggestively tugging at his waistband like a Sports Illustrated swimsuit model: pic.twitter.com/32bjqEERYi

— Zack Stentz (@MuseZack) February 20, 2019
21. Februar
Ein Publikumsliebling kündigte seinen Abschied an.
Nintendo fans, Reggie has a message for all of you. Please take a look. pic.twitter.com/EAhaEl5oEJ

— Nintendo of America (@NintendoAmerica) February 21, 2019
Trevor Noah fasste den Fall "Jussie Smollett" zusammen.
Eminem schrieb einen offenen Brief an den Streaming-Dienst.
DEAR @NETFLIX,

REGARDING YOUR CANCELLATION OF THE PUNISHER, YOU ARE BLOWING IT!!

SINCERELY,
MARSHALL

— Marshall Mathers (@Eminem) February 21, 2019
24. Februar
Zum 91. Mal fanden die Academy Awards statt: "Oscar Winners 2019: The Complete List"
25. Februar
Er wollte das Ende von "The Departed" ändern.
26. Februar
Mit weit über 146 Millionen Fans überholte sie Selena Gomez: "Ariana Grande is now the most followed woman on Instagram"
Das Internet freute sich über den ultimativen "Star Wars"-Trailer.
27. Februar
Vor Veröffentlichung durfte niemand mehr kommentieren: "Rotten Tomatoes rescues Captain Marvel from review trolls"
Mit zehn Prozent war das Rap-Trio nicht zufrieden: "De La Soul Feud With Former Label Over Streaming Royalties"
28. Februar
Der Streaming-Dienst reagierte: "YouTube Removing Comments From Kids Videos in Attempt to Fix Pedophile Problem"