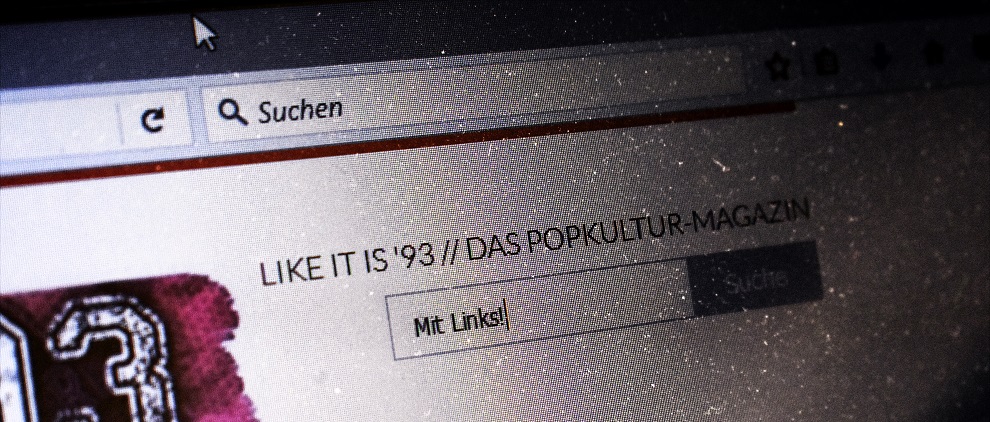 "Mit Links!" fasst alle vier Wochen den Internetmonat kurz und knapp in Links, Verlinkungen und elektronischen Verweisen zusammen.
1. August
In Kalifornien wurde eine lukrative Entdeckung gemacht: "Extremely Rare Atari Prototype Discovered at Thrift Shop Then Sold for $3,000"
2. August
Rassistische Idioten blamierten sich, denn das können sie immer noch am besten: "Norwegian Anti-Immigrant Group Members Mistake Empty Bus Seats for Women in Burqas, Suggest They Are Terrorists"
5. August
Musikalische Bestwerte bestimmten den Sommermonat: "'Despacito' Breaks Records for YouTube's Most Viewed Video of All Time"
7. August
Um gegen den Umgang von Twitter mit "hate tweets" zu protestieren, startete Shahak Shapira eine kontroverse Aktion.
Disney kündigte den Abschied vom Streaming-Dienst an – für Nachschub wurde umgehend gesorgt: "Netflix Buys Comics Publisher Behind Kingsam, Kick-Ass"
8. August
Wegen eines internen Anti-Diversitäts-Schreibens wurde James Damore vom Suchmaschinengiganten entlassen: "Hier ist das vollständige Google-Dokument, über das gerade alle reden"
Ein weiteres Kapitel zum Thema Hass-Posts in sozialen Medien wurde aufgeschlagen: "Löschung von Hayali-Kommentar – Facebook entschuldigt sich"
11. August
Zum Geburtstag gab es etwas ganz Besonderes: "Google Celebrates Hip-Hop's Birthday With Interactive Turntable Doodle"
Die Streaming-Plattform wurde für den Moment gerettet: "SoundCloud stays afloat with emergency investment, as CEO steps aside"
12. August
Das Smartphone fiel aus dem Flugzeug, überstand den Sturz aber ohne Schaden.
14. August
Nick Carter und Co lüfteten ein Geheimnis: "The Backstreet Boys Sampled a Fart on One Of Their Biggest Hits"
15. August
Nachdem die Kostümdesignerin aus dem Nähkästchen plauderte: "IKEA gibt Anleitung für den 'Game of Thrones'-Look"
Ein Radio-DJ wurde für schuldig gesprochen, der Sängerin an den Hintern gegrapscht zu haben: "Taylor Swift Releases Statement on Trial Win, Vows to Donate to Sexual Assault Victims"
16. August
Unter dem Motto #DeineWahl haben YouTuber Angela Merkel interviewt.
17. August
Rosanne, Kathy, Cindy, Tara und John Carter hatten zu Recht genug: "Cash Family 'Sickened' by Charlottesville Neo-Nazi in Johnny Cash Shirt"
Die "La La Land"-Darstellerin überholte Jennifer Lawrence: "Emma Stone is the world's highest-paid actress"
20. August
Nachdem die umstrittenen Statuen in den USA abgebaut wurden: "Fan Petitions to Replace Confederate Monument with Missy Elliott Statue"
21. August
Der US-Präsident liebte das Risiko… oder verhielt sich einfach nur dumm: "Of Course Donald Trump Looked at the Eclipse Without Glasses"
24. August
Ohne Worte: "Trump Throws a Meme of Himself Eclipsing Obama Into His Unhinged, Typo-Filled Morning Tweetstorm"
Auf Twitter ging es unter #ThermiLindner lustig zur Sache. Sogar dem betroffenen Christian Lindner gefiel es.
28. August
Ein Hurricane wütete durch Texas und das Internet ging Nüsse: "No, the shark picture isn't real: A running list of Harvey's viral hoaxes"
29. August
YouTube erstrahlte in einem Look.
30. August
The Guardian hat sich etwas genauer mit dem Meme des Sommers beschäftigt: "I didn't know what a meme was, says Distracted Boyfriend photographer"