Mit Links! – September 2017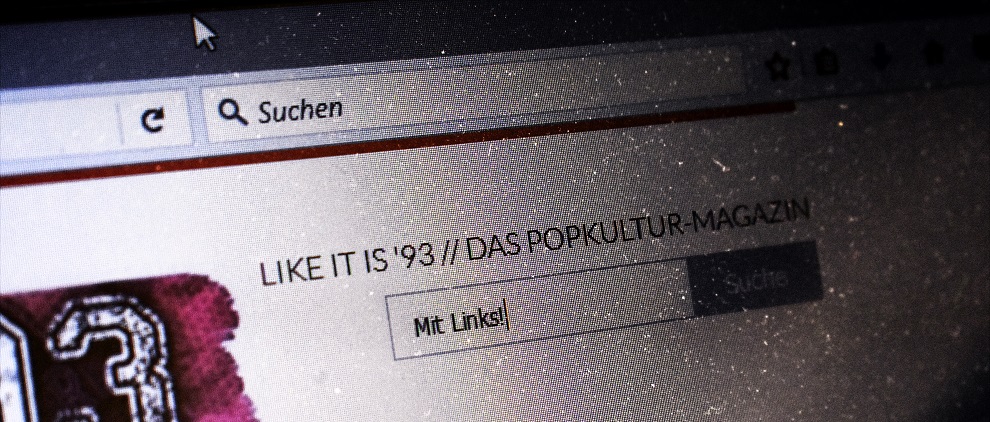 "Mit Links!" fasst alle vier Wochen den Internetmonat kurz und knapp in Links, Verlinkungen und elektronischen Verweisen zusammen.
1. September
Die legendäre HipHop-Gruppe bekam sich in die Haare: "Public Enemy Lawsuit: Chuck D Says They'll Continue Performing Together, Flava Flav Should Be 'Embarrassed'"
4. September
Vor der Bundestagswahl wurde Die Partei noch einmal aktiv: "Satiriker übernehmen rechte Facebook-Gruppen"
5. September
Tyrion Lannister war vor seiner Zeit in Westeros Musiker: "Peter Dinklage had a punk band and you better believe there are pictures"
Dieser junge Mann erlangte dank Videospielen Reichtum: "17-Year-Old Pro Overwatch Player Scores $150,000 Deal"
Sex sells: Ein Nippelvideo machte die Runde.
7. September
Der Software-Riese eröffnete das Wembley-Stadion für Videospieler: "Blizzard opening its own esports arena in LA"
8. September
Gipfeltreffen vor der Bundestagswahl: Bushido vs. Beatrix von Storch!
9. September
Die Welt konnte es nicht fassen: "Florida gun owners encouraged to 'shoot the storm' and fire theirs guns at Hurricane Irma"
12. September
Nach einem weiteren Fehltritt ging die Sorge um: "PewDiePie-Kontroverse – Youtuber befürchten längerfristige Nachwirkungen"
Der Republikaner interessierte sich für Schweinskram: "Ted Cruz Liked a Porn Tweet and I Can't Even Decide Which Joke to Say"
13. September
Apple-Fans fingen an zu sparen: "Apple Keynote 2017: iPhone X And iPhone 8 release Date, Specs, Price, And More Revealed"
14. September
Kurz vor der Bundestagswahl wurden die Masters of Germany losgelassen.
Nach der Nintendo Direct gab es für viele Spieler nur ein Thema: "People on Twitter have all sort of feelings about Mario's nipples"
17. September
Die Großen des Fernsehjahres wurden ausgezeichnet: "Emmys 2017: Full Winners List"
18. September
Die Mediengestalter unter den Internetnutzern tobten sich aus: "The Obamas planting a tree inspires Photoshop battle that will leaf you cracking up"
21. September
Der Wahlsieg wurde per Videospiel ausgefochten: Bundesfighter Turbo 2!
22. September
Der eine Entwickler beschuldigte den anderen: "'PUBG' Developer Accuses 'Fortnite' of 'Replicating Its Game"
24. September
Footballer zeigten sich gegen Trump solidarisch: "How NFL Players and Teams Protested During the National Anthem"
25. September
VaynerMedia erhielten eine ganz besondere Bewerbung.
26. September
Der Mikroblogging-Dienst spielte mit neuen Ideen: "Twitter Users Have Mixed Reactions to Extended 280-Character Limit"